If you're feeling anxious about your first nose piercing, you're not alone. This practice can be traced back 4,000 or 5,000 years and has since extended to many cultures worldwide.
Whether it's for cultural or aesthetic purposes, there are still many wonders surrounding this common body modification process. If you're planning on getting a nose piercing soon, you'll need to know what the procedure and aftercare entail. Read on to learn what to expect during and after your appointment.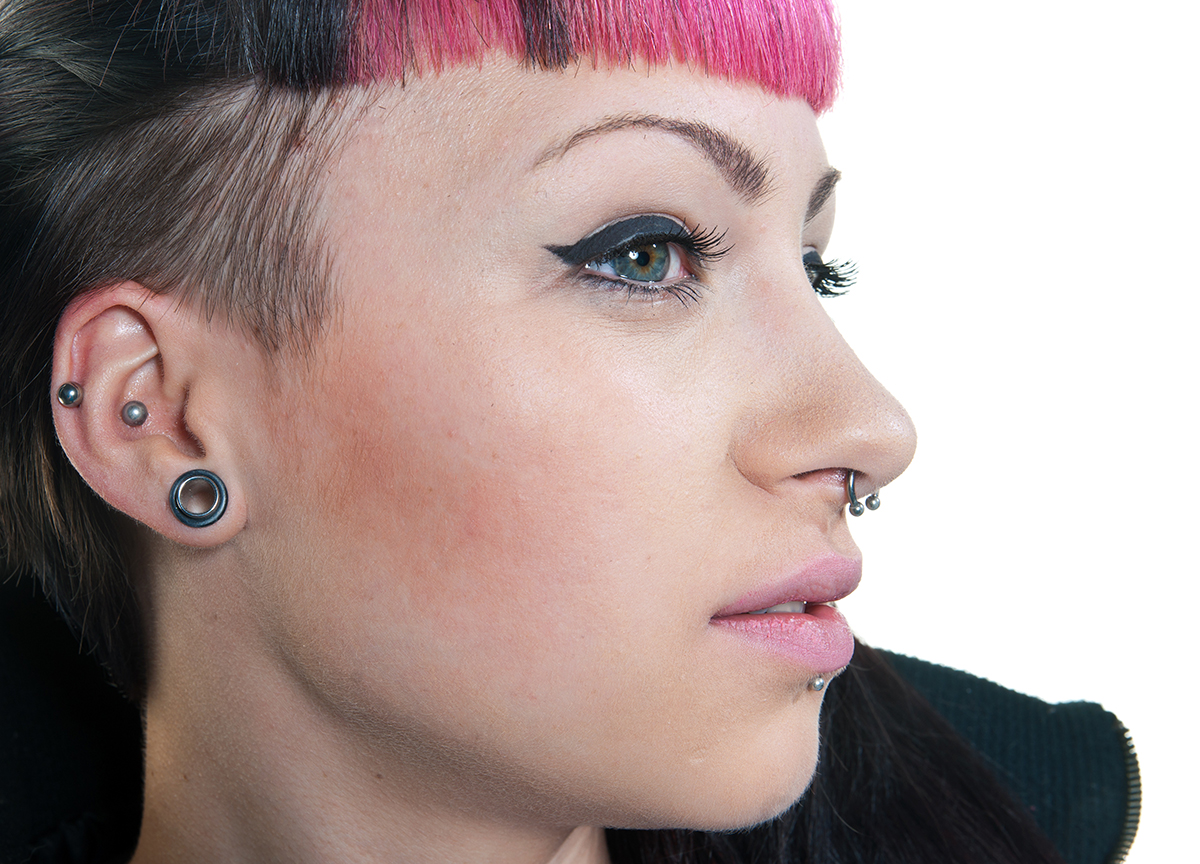 Do Nose Piercings Hurt?
The most common question many people ask about body modifications is whether it hurts. The truth is, the pain threshold and experience will be different for everyone you encounter. According to Healthline, the nose piercing location can determine how much it may hurt. Surface areas tend to hurt less than piercings that go through cartilage.
Nose Piercing Types
The piercing placement will determine what nose ring style you should wear. It'll also be a more accurate description of how much it'll hurt to get it and how long the piercing will take to heal.
Nostril
Location: The nostril is the most common area of the nose to be pierced. It's usually done on the outside curve of the nostril. If it's placed higher on the nasal bridge, it's considered a "high nostril" piercing.
Healing Time: 6 – 9 months
Septum
Location: This ring-shaped piercing goes through thin tissue located between the nostrils. The pain may vary since some people have a soft spot called the columella that the piercing can go through. Otherwise, it will go through cartilage.
Healing Time: 1 – 3 months
Septril
Location: Instead of horizontally, the septal piercing goes through the opening of the traditional septum piercing. Then, it exits outside, below the tip.
Healing Time: This depends on the original septum piercing.
Bridge
Vertical Tip (Austin Bar)
Location: It's placed horizontally at the tip of the nose, preferably with a straight barbell.
Healing Time: 2 – 3 months
Rhino
Location: The piercing goes through the tip of the nose vertically, giving it the "rhino" impression.
Healing Time: 3 – 9 months
Nasallang
Location: This piercing is placed horizontally across both nostrils and septum. Unlike the Austin bar, it goes through the nasal cavity. This is a rare procedure, and it only uses straight barbells.
Healing Time: 3 to 9 months
Third Eye
Location: The third eye is a surface piercing placed vertically between the eyebrows and above the nose bridge.
Healing Time: 2 – 3 months
Risks and Aftercare
Before you go under the needle, beware of the health concerns that come with this procedure. Infections, scarring, and nerve or cartilage damage are some of the risks you may face with nose piercings.
Your professional piercer will give you aftercare instructions to prevent infections and other risks. Here are the standard rules you'll need to follow to ensure a safe and speedy recovery for your nose:
Avoid touching or playing with jewelry.
Use the correct type of jewelry style and material for your healing process.
Don't apply foreign substances such as makeup or lotion.
Visit your doctor if there are any signs of infection.
Bottom Line
Becoming familiar with the procedure's aftercare and healing time will help you better prepare for your appointment. While the pain may be a concern, it's only temporary, and what makes it hurt more is the anticipation of the piercing. Keep calm, following your piercer's instructions for a quick recovery that'll result in a beautifully bejeweled nose.