I have consistently hit the gym for months, keenly observed my diets, but can't seem to beat specific fat cells, is there hope for me? If this sounds like you, here is the good news; liposuction is an ideal cosmetic surgery that can address your situation. Liposuction is a popular cosmetic surgery, and with a reliable and reputable surgeon from https://australianliposuction.com.au/ you can conveniently and comfortably get rid of problematic fat cells. While the procedure is safe and effective, it is not ideal for everyone. If you consider it, here are a few considerations to establish if you are a good liposuction candidate.
Your skin
Good muscle tone, firm and elastic skin are among the considerations that can easily skip your mind but is essential in ensuring that you realize desirable results. If you have recently dropped significant weight and have loose hanging skin, liposuction might make the situation worse. Before proceeding, ensure that you are healthy, including ideal weight, to ensure that the skin is at its best. Ideally, if you are looking to lose weight before liposuction, ensure that you've hit the set target or at least 10-15 pounds to your target. Keep in mind that the procedure isn't a weight loss approach, but it will address the problematic pockets of fat that won't respond to diet and exercise regimens.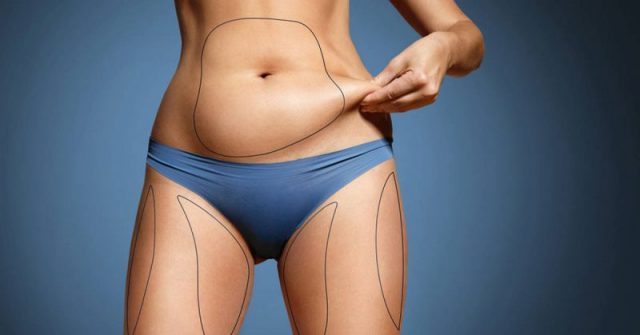 Lifestyle
Are you a smoker? Such a habit could be a concern if you are considering liposuction. Tobacco increases the risks of experiencing complications during and after liposuction surgery. This is especially noting that cigarettes cause narrowing of the blood vessels (vasoconstriction), disrupting normal circulation. Such a lifestyle could lead to prolonged recovery, excessive scarring, and poor healing concerns that could make liposuction not a worthy cause. However, if you are committed to the procedure, you can quit or stop smoking several weeks before the surgery.
We've established that liposuction is not a quick fix to weight loss endeavors. To facilitate a smooth process and ensure that you realize desirable results, lifestyle choices such as dietary measures and exercise before and after the surgery shouldn't take the backseat. If you aren't careful, the remaining fat cells could get bigger should you gain weight after the surgery. Maintaining a healthy fitness and nutrition regimen after liposuction is essential to maximize the results. However, during the recovery process, you are advised to avoid strenuous activities.
The goals
If you consider liposuction for dramatic weight loss and reshaping your body, you won't get as far. You need to set realistic goals for the procedure to be a worthy course. Your plastic surgeon will give you a rundown of what to expect. Basically, the procedure targets specific areas, helping you reshape the spots to acquire a proportional body shape. With realistic goals, liposuction can go a long way, easing your quests to enhance your appearance.
Health
Are you dealing with a serious chronic condition? Health conditions and certain medications could affect the effectiveness of the procedure. For instance, if you take anticoagulants, you wouldn't be a good liposuction candidate as they increase bleeding risks.  Chronic conditions also increase the chances of complications, making the procedure riskier. Qualifies plastic surgeons such as https://www.brisbanesurgeons.com.au/ will consider this during the consultation to ensure you make an informed decision.
As you turn to liposuction, among other cosmetic surgery procedures, ensuring that you choose a qualified, reliable, and reputable plastic surgeon can't be stressed enough. With their input, you can establish if you are a good candidate for certain procedures and avoid risky procedures that could adversely impact your overall health.